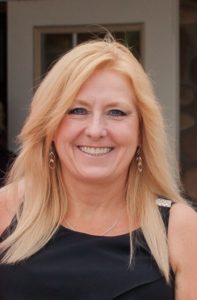 Kay L. Kierstyn, age 52, of Adams, Wisconsin passed away unexpectedly Friday, August 3, 2018, at her home.
Funeral services will be 12:00 noon on Friday, August 10, 2018, at Roseberry's Funeral Home in Friendship, Wisconsin. Rev. John K. Stake will officiate. Visitation will be 10:00 a.m. until the time of service on Friday at Roseberry's Funeral Home.
Kay was born April 25, 1966, in Milwaukee, Wisconsin to David and Jean (Herman) Brant.
She graduated from Franklin High School in 1984, then attended MATC in Milwaukee.
Kay married Francis J. Kierstyn III on March 5, 1994, in Waukesha, Wisconsin. They and their children moved to Adams, Wisconsin in 1999.
She worked for a time at Villa Pines Nursing Home and in the physical therapy department at Aspirus Riverview Hospital for over 16 years.
Kay was outgoing and enjoyed meeting new people and trying new things. She enjoyed spending time with her family, gardening, and vacationing near the ocean. She loved having a houseful of children and welcomed her kids' friends in as if they were her own. Kay loved all her children with every ounce of her being.
She was preceded in death by her mother, Jean Brant.
Survivors:
Daughter:  Jacqueline (Ruston Sanchez) Kierstyn of Madison, Wisconsin
Son:  Joseph (Giulia Buffa) Kierstyn of Madison, Wisconsin
Daughter:  Katherine (Dustin) Rastocan of Baraboo, Wisconsin
Daughter:  Carrie (Matthew) Turcotte of Jacksonville, Florida
Son:  Christopher Unterberger of Madison, Wisconsin
Son:  Michael Unterberger of Stevens Point, Wisconsin
Father:  David Brant of Adams, Wisconsin
Sister:  Laurie Clausen of Elkhorn, Wisconsin
Sister:  Anna Knowles of Jackson, Wisconsin
As well as countless nieces, nephews, friends, and extended family.