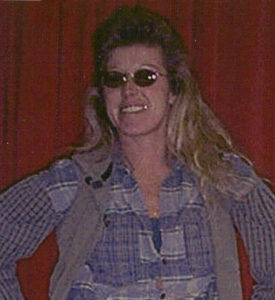 Janette Marie Beeman, age 57, of Adams, Wisconsin passed away unexpectedly Friday, November 23, 2018, at her home.
Memorial services will be 5:00 p.m. on Thursday, November 29, 2018, at Roseberry's Funeral Home in Friendship, Wisconsin. Gary Beeman will officiate. Visitation will be 3:00 p.m. until the time of service on Thursday at Roseberry's Funeral Home.
Janette was born October 31, 1961, in Adams to Ronald and Mary Beeman.
She graduated from Adams-Friendship High School in 1980.
Janette enjoyed gardening, camping, being in the sun, and especially spending time with her family.
She worked at Farnam in Necedah for over 30 years.
Janette was preceded in death by her grandparents, Gene &Vera VanSchoyck and Erwin & Ruth Beeman.
Survivors:
Parents: Ronald & Mary Beeman
Son: Chace Stratton
Son: Brett (Ashley Looman) Stratton
Daughter: Sierra (Sean Murray) Kemp
Brother: Ronald (Deb) Beeman
Sister: Doreen (Jason) Putzkie
Brother: Bruce Beeman
Sister: Cindy Gast
Grandchildren: Trevin, Blake, Jaylen, and Jaxson
further survived by one aunt, and many nieces, nephews, cousins & friends