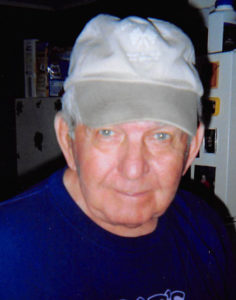 Duane K. Reed, age 81, of Adams, Wisconsin, formerly of Lena, Illinois, passed away peacefully at home Saturday, July 7, 2018, surrounded by his family.
A celebration of life will be 8:30 a.m. until 10:30 a.m. on Friday, July 13, 2018, at the Adams Community Center in Adams.
A memorial service will be 12:00 noon on Saturday, July 14, 2018, at Leamon's Funeral Home in Lena, Illinois.  Visitation will be from 10:00 a.m. until the time of service on Saturday at Leamon's Funeral Home.  Interment will be at Lena Burial Park.
Duane was born March 13, 1937, in Illinois to Kenneth and Henrietta (Martin) Reed.
He graduated from Auburndale High School.  Duane had several miscellaneous jobs and then worked at Kelly Springfield for 37 years in Freeport, Illinois.
He enjoyed racing, demolition derbies, fishing, camping, trips to Minnesota, and snowmobiling.
Duane was preceded in death by his parents, Kenneth Reed, Henrietta & Denzil Bunker, Roscoe & Mary Reed, brothers, Robert Reed & Dennis Bunker and sister, Norma Phillips.
Survivors include his children, Susan (Ralph Joseph) Rasmussen, Deb Henke, Mary Hermann, Robert (Jolene Dankemeyer) Reed, William Reed, James (Loretta) Reed, Tony (Lorna) Riedel, Terry (Tammy) Riedel, Patti Leopold, Peggy Reed, Tim Reed, former second wife, Karen Reed, 29 grandchildren, 42 great-grandchildren, brother, Tom (Linda) Bunker,  sisters, Barb (Dick) Paul & Nancy (Jerry) Albertson, brother-in-law, Darrell Phillips, and sister-in-law, Barb Bunker.