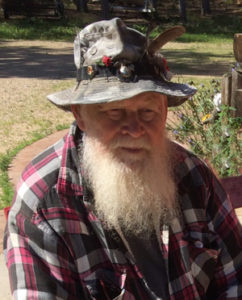 William A. Dall, "Old Man" age 87, of Friendship, Wisconsin passed away Saturday, June 9, 2018, at Meriter Hospital in Madison, Wisconsin.
Funeral services will be 2:00 p.m. with military honors to follow, on Friday, June 15, 2018, at Roseberry's Funeral Home in Friendship, Wisconsin.   Rev. Don Oldenburg will officiate. Visitation will be 12:00 Noon until the time of service on Friday at Roseberry's Funeral Home.
William was born December 16, 1930, in Milwaukee, Wisconsin to Lester and Viola (Zastrow) Dall.
He served in the United States Marine Corps during the Korean Conflict.
William married Shirley Berens on February 21, 1954, in Milwaukee, Wisconsin.
He enjoyed being in the woods and hunting.
William was a lifelong member of the American Legion.
He was preceded in death by his parents, Lester & Viola Dall; wife, Shirley Dall; two brothers,  Raymond (Joyce) Dall and Robert (Lois) Dall.
Survivors:
Daughter:  Debra (Donald) Oldenburg of Cypress, California
Son:  William (Victoria) Dall Jr. of Friendship, Wisconsin
Son:  Adam (Suzie) Dall of Milwaukee, Wisconsin
Nine Grandchildren:  Peter (Wendy), Beth, Andrew (Melyssa), Phillip, Chad (Chad), Tabitha (Al), Spike (Danielle), Adam Jr., and Sarah
Ten Great-Grandchildren:  Charlette, Skyler, Ashlynn, Emersyn, Annabella, Ava, Sean, Matthew, Amber, and Spike Jr.