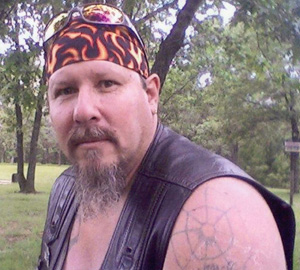 Thomas Gordon Kratz Sr., age 43, of Montello, Wisconsin passed away unexpectedly on June 23rd, 2009 at Divine Savior Healthcare in Portage, Wisconsin.

Memorial services will be at 2:00 p.m on Friday, July 3rd, 2009 at the Friendship Village Park. Pastor Sam Downey will officiate. Friends may call at the Village Park from 12 Noon until the time of services.

Tom was born March 26, 1966 at Divine Savior Hospital in Portage, Wisconsin to Jerome and Helen (Anderson) Kratz. He grew up in Rio, Wisconsin. Tom worked as a mechanic on cars, motorcycles, and various small engines. He married Lisa Schulte on March 21, 1990 in Portage, Wisconsin.

Tom enjoyed riding motorcycles and snowmobiles, going to car shows and Border Riders Biker Party every year, and spending time with his children.

Tom was preceded in death by his mother, Helen Klassy; Grandparents, Lola and Gordon Anderson of Wisconsin Dells.

Tom is survived by:

Father: Jerome Kratz of Montello, WI

Wife: Lisa Kratz of Adams, WI

Children: Thomas Kratz Jr. and Kayla Kratz of Adams, WI

Brother: Romaine Klassy of Adams, WI

Brother: Daniel Kratz of Waupan, WI

Brother: James James

Sister: Theresa (Rob) Trepish of Adams, WI

Nieces and Nephews: Stacy, Melissa, Christopher, Donald, Emily, Bobby, and Brandon.

Best Friend: Charles McFarland of Princeton, WI

Further survived by other relatives and friends

He will be loved and missed greatly by all.