Alice Lawson, age 84, of Dellwood, Wisconsin passed away on March 25, 2008 at the Moundview Memorial Hospital & Clinics in Friendship, Wisconsin.

Funeral services will be 11:00 a.m. on Saturday, March 29, 2008 at the United in Christ Lutheran Church in Dellwood, Wisconsin. Rev. T. Christian Nelson will officiate. Interment will be at the Quincy Cemetery.

Friends may call at the church from 10:00 a.m. until the time of service on Saturday.

Alice was born March 4, 1924 in Rockingham, Pennsylvania to Joseph and Rose Cebron. She married Conrad "Bud" Lawson on September 21, 1944 in New York City, New York.

Alice was preceded in death by her parents; four brothers; and two sisters.

Survivors:

Husband: Bud Lawson of Dellwood, Wisconsin Daughter: Robin Lawson of Menomonee Falls, Wisconsin Son: Jody Lawson of Mukwonago, Wisconsin Grandchild: Alisha Lawson of Menomonee Falls, Wisconsin Grandchild: Kelly Lawson of Mukwonago, Wisconsin Sister: Josephine of Rhode Island

Further survived by numerous nieces, nephews, relatives and Friends

Roseberry's Funeral Home is assisting the family. Visit www.roseberrys.com for online condolences and further information.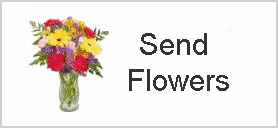 or Send Your Condolences Now