John Patrick Goodwin, age 51 of Arkdale, Wisconsin died unexpectedly February 29, 2008 at his home.

Visitation will be Wednesday at Roseberry's Funeral Home from 1:00 p.m. until the time of service.

Funeral services will be 3:00 p.m. on Wednesday, March 5th, 2008 at the Roseberry's Funeral Home at 512 Main St., Friendship, WI 53934. Interment will follow at the Monroe Center Cemetery, Town of Monroe, Adams County, Wisconsin.

John was born August 31, 1956 in Waukesha, Wisconsin to Donn Michael and Grace May (Meister) Goodwin.

John was a lover of life, his family and friends, and especially Nancy, his loving partner. Nature, cooking, playing with his grandchildren, and simply being Irish brought him great happiness. He enjoyed many activities, including hunting, fishing and the work he did for the Adams County Park System. John had a way of embracing his friends in a manner that brought and held them together. He will forever be loved and missed by all who knew him.

John was preceded in death by his father, Donn Goodwin.

Survivors:

Loving Partner: Nancy Brunet of Arkdale, WI Mother: Grace Goodwin of Mukwonago, WI Son: Geraldo Goodwin of Albuquerque, NM Son: Jacob (Kelly) Goodwin of St. Louis, MO Daughter: Anna Goodwin of Albuquerque, NM Daughter: Kimberly Goodwin of Albuquerque, NM Daughter: Thea (Goodwin) Medina of Espanola, NM Brother: Michael (Dolly) Goodwin of Waukesha, WI Brother: Christopher (Gina) Goodwin of Prairie Du Sac, WI 11 grandchildren

Further survived by other relatives and friends.

Memorial Luncheon and Remembrance in Milwaukee area to be announced at a later date.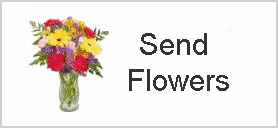 or Send Your Condolences Now