Anne Elizabeth Gilbert, age 94, of Friendship, Wisconsin died Thursday, March 27, 2008 at the Villa Pines Living Center in Friendship, Wisconsin.

Visitation will be at Roseberry's Funeral Home on Tuesday from 4 to 6 p.m. Interment will be at the Fordham Cemetery, Town of Adams, Adams County, Wisconsin.

Anne was born February 5, 1914 in Chicago, Illinois to Anton and Marie (Franc) Mirous. She graduated from Friendship High School in 1932. Anne married Donald P. Gilbert on April 19, 1939 in Miami, FL. The couple made their home in Chicago, IL - she worked at Carson Pirie Scott in Chicago, IL during WWII. The family moved to Friendship in 1955.


Anne enjoyed cooking, baking, gardening, reading, and taking care of her family.

Anne was preceded in death by parents; husband, Donald P. Gilbert; and brother, Tony Mirous.

Survivors:

Son: Donald A. Gilbert of Friendship, Wisconsin Daughter: Donna Pope of Friendship, Wisconsin Grandchild: Brian A. (Donna) Starling of Missoula, MT Grandchild: Jonathan C. Pope of Friendship, Wisconsin Roseberry's Funeral Home is assisting the family. Visit www.roseberrys.com for online condolences and further information.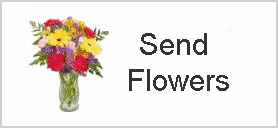 or Send Your Condolences Now