Richard Eugene Salzlein, age 53, of Grand Marsh, Wisconsin died Monday, May 29, 2006 following a lengthy illness.

My beloved Richard will be buried in North Carolina.

Richard was born June 12, 1952 in Morristown, New Jersey to Nelson K. and Eleanor Salzlein.

He married Virginia DeGarmo on July 19, 1974 in Ft. Lauderdale, FL. The couple moved to Westfield in 1987. Richard worked as a fence installer for 19 years in Florida, locally he worked at Brakebrush until 2001.

Richard enjoyed life, people and friends, he will be sadly missed by everyone who loved him, knew him, and anyone who ever heard him laugh.

My beloved Richard was preceded in death by his parents, and one sister, Elizabeth Blue.

Survivors:

Wife: Virginia Salzlein of Grand Marsh, Wisconsin Daughter: Heather Salzlein of Ft. Lauderdale, Florida Sister: Linda Sutton of Grimsland, NC Brother: Gary (Cheri) Salzlein of Frostproof, FL Brother: Jack (Maureen) Salzlein of Greenville, NC Brother: Kenneth (Bertha) Salzlein of Rosedale, IN Brother: David (Darlene) Salzlein of Lakeland, FL Sister: Sandra (Marvin) Corrnor of Greenville, NC Sister: Brenda Martinez of Greenville, NC Sister: Marilyn of Rockville, IN

Seven Grandchildren, many nieces and nephews, other relatives, and many friends.

Roseberry's Funeral Home is assisting the family. Visit www.roseberrys.com for online condolences and further information.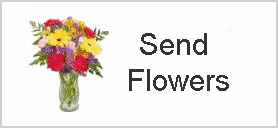 or Send Your Condolences Now