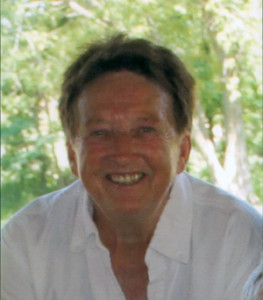 Yvonne Mary "Vonnie" Fusaro, age 77, of Adams, Wisconsin passed away unexpectedly on February 10, 2013 at her home.
A celebration of her life will be from 1:00 p.m. until 4:00 p.m. on Saturday, February 16, 2013 at the V.F.W. Hall in Adams.
Yvonne was born April 18, 1935 in Adams County, Wisconsin to LaVere and Metta (Gustin) Klaus.
She married Louis Fusaro in 1957 in Melrose Park, Illinois.  Louis passed away in 1959.
Vonnie enjoyed putting together jigsaw puzzles, doing cross stitching, watching local sporting events, figure skating and golf.  She also enjoyed taking care of children and especially spending time with her family.
She was preceded in death by her husband, Louis Fusaro; parents, LaVere & Metta Klaus; brother, Kenneth Klaus; brother, Matt Klaus; sister, Marie Klaus; sister, Elaine Hall; Sister in law, Lois Klaus and Sister in law, Carol Klaus
Survivors:
Daughter:  Sandra (Doug) Renner of Friendship, Wisconsin
Daughter:  Susan (Jeff) Glinski of Wisconsin Rapids, Wisconsin
Granddaughter:  Brean (William) Maclin of Adams, Wisconsin
Grandson:  Nash (Kristina) Glinski of Wisconsin Rapids, Wisconsin
Granddaughter:  Drew Glinski of Wisconsin Rapids, Wisconsin
Great-Granddaughter:  Bianca Bowden of Wisconsin Rapids, Wisconsin
Great-Grandson:  Leo Glinski of Wisconsin Rapids, Wisconsin
Great-Granddaughter:  Aeryana Maclin of Adams, Wisconsin
Brother:  Glenn Klaus of Lake Havasu, Arizona
Brother:  Ronald (Myrna) Klaus of Wisconsin Rapids, Wisconsin
Brother:  Lawrence (Dodie) Klaus of Arkdale, Wisconsin
Brother:  Gordon (Mary Lee) Klaus of Grand Marsh, Wisconsin
Sister:  Marion Parks of Adams, Wisconsin
Sister:  Alice (Tom) Olson of Friendship, Wisconsin
Brother:  Allan (Mary Jo) Klaus of Friendship, Wisconsin
Sister:  Sandra (David) Roberts of Friendship, Wisconsin
many nieces, nephews, great-nieces and great-nephews