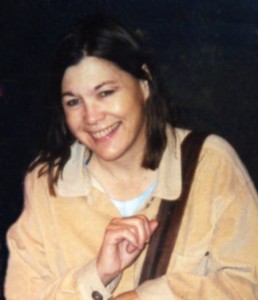 Patricia Ann Rathje, age 62, of Arkdale, Wisconsin passed away Tuesday, November 27, 2012 at the St. Joseph's Hospital in Marshfield, Wisconsin.
Funeral services will be 11:00 a.m. on Friday, November 30, 2012 at the Arkdale Trinity Lutheran Church in Arkdale, Wisconsin.   Pastor Terri Skildum will officiate.  Friends may call on Friday at Arkdale Trinity Lutheran Church from 10 a.m. until the time of service.
Interment will be 10 a.m. on Monday, December 3rd, 2012 at the Queen of Heaven Catholic Cemetery, Hillside, Illinois.
Patricia was born December 21, 1949 in Chicago, Illinois to Theron Logan and Florence Ann (Fleming) Rathje.  She  battled Type One Diabetes for over 50 years.  Patsy lived in Adams County off and on over the past 25 years, including the last three  years in her home in Arkdale.
A graduate of the University of Iowa, Patsy loved gardening, reading, traveling the world, photography and all things artistic.
Patsy is survived by her two sisters: Carla (Sara Oswald) Byrnes, JoAnn Rathje; her aunt: Shirley Reed; cousins: Kathy (Steve) Swanson, Karen (Dr. Bill) Shaw, Kim Reed, Ken Reed, and Katie (Mark) Wood.  Patsy was preceded in death by her parents: Theron Logan and Florence Ann Rathje and her beloved brother-in-law Tom Byrnes.
In lieu of flowers, donations may be made to the Adams County Theatre LTD or the American Diabetes Association.
Roseberry's Funeral Home is assisting the family.  Visit www.roseberrys.com for online condolences and further information.