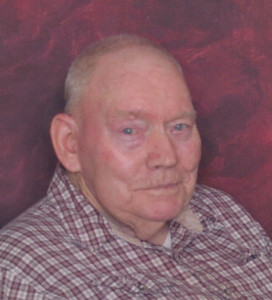 Lawrence J. Amundson, age 77, of Adams, Wisconsin passed away on May 13, 2013 at the Villa Pines Living Center in Friendship, Wisconsin.
Memorial services will be 12:00 Noon on Thursday, May 16, 2013 at the Roseberry's Funeral Home in Friendship, Wisconsin.   Rev. Richard Corning will officiate.  Visitation will be 10:00 a.m. until the time of service on Thursday at Roseberry's Funeral Home.
Lawrence was born December 30, 1935 in Wood County, Wisconsin to Albert and Bessie (Burrows) Amundson.
He married Rose M. Hom on October 15, 1966 in Rice Lake, Wisconsin.
Lawrence worked for Consolidated Papers for 16 years and later worked as a tree farmer for Shapleigh Limbs Tree Farms.
He enjoyed spending time with his family and friends, playing horseshoes, softball, fishing and hunting.  In his later years when he retired due to his illness, Lawrence enjoyed Bingo, cards, checkers and gardening.  He taught people to be strong and happy through his illness.  He enjoyed meeting new people and also sharing old memories.  He had strong social skills and everyone who knew him loved him.
Lawrence was preceded in death by his parents, Albert & Bessie Amundson; daughter, Janet Erdman; daughter, Linda Sue Amundson; brother, John Amundson; sister, Alberta Van Ert; sister, Arlyss Anderson and brother,  Bruce Amundson
Survivors:
Wife:  Rose Amundson of Adams, Wisconsin
Daughter:  Gayle Hostvedt of Wisconsin Rapids, Wisconsin
Daughter:  Lori (Clyde) Diver of Wisconsin Rapids, Wisconsin
Daughter:  Marie Punzel of Cambridge, Wisconsin
Daughter:  Tammy (Darrell) Renner of Arkdale, Wisconsin
Son:  Larry Amundson of Adams, Wisconsin
Granddaughter:  Danielle (Victor) Cuello of Hawaii
Grandson:  James Sabatke of Wisconsin Rapids, Wisconsin
Grandson:  John Hostvedt of Wisconsin Rapids, Wisconsin
Grandson:  Daniel Erdman
Granddaughter:  Nicole (Robert) Rodriguez of Port Edwards, Wisconsin
Grandson:  Jeremy (Shannon Ruhland) Reber of Baraboo, Wisconsin
Grandson:  Jaih Reber of Baraboo, Wisconsin
Grandson:  Tyler Diver of Wisconsin Rapids, Wisconsin
Grandson:  Gregory (Jessica) Woiak of Wisconsin
Granddaughter:  Connie Woiak of Cambridge, Wisconsin
Granddaughter:  Whitney Amundson of Adams, Wisconsin
Granddaughter:  Savana Amundson of Arkdale, Wisconsin
Great Granddaughter:  Savannah Cuello of Hawaii
Great-Grandson:  Robert Rodriguez of Port Edwards, Wisconsin
Great-Grandson:  Bobby Rodriguez of Port Edwards, Wisconsin
Great-Grandson:  Billy Rodriguez of Port Edwards, Wisconsin
Great-Grandson:  Devon Reber of Port Edwards, Wisconsin
Grand- Grandson:  Zachary Rodriguez of Port Edwards, Wisconsin
Great-Grandson:  Michael Rodriguez of Port Edwards, Wisconsin
Great-Grandson:  Tony Rodriguez of Port Edwards, Wisconsin
Great- Granddaughter:  Justina Erdman of Wisconsin Rapids, Wisconsin
Great-Granddaughter:  Mercedes Erdman of Wisconsin Rapids, Wisconsin
Great-Granddaughter:  Danielle Erdman of Wisconsin Rapids, Wisconsin
Great-Granddaughter:  Brittney Erdman of Wisconsin Rapids, Wisconsin
Brother:  Roy Amundson of Tomahawk, Wisconsin
further survived by:  nieces, nephews relatives and friends