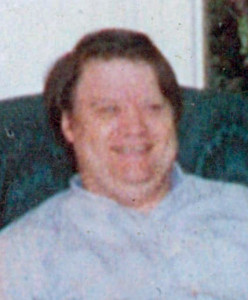 Kevin Michael Bastean, age 55, of Adams, Wisconsin passed away February 24, 2014 at the Mile Bluff Medical Center in Mauston, Wisconsin.
A memorial gathering will be from 2:00 p.m. until 6:00 p.m. on Thursday, February 27, 2014 at Roseberry's Funeral Home in Friendship, Wisconsin.
Kevin was born February 13, 1959 in Quincy, Illinois to Albert and Mary Jo (Peddie) Bastean.
He graduated from Round Lake Senior High School in 1979.
Kevin was an avid sports fan and enjoyed watching horse racing, NASCAR and loved to play bingo.
He was preceded in death by his Grandparents, Albert F. & Elizabeth Bastean Sr.; Paul J. & Anna Laura Peddie and his youngest sister, Barbara Ann Bastean
Survivors:
Parents: Albert F. & Mary Jo Bastean of Adams, Wisconsin
Brother: Scott W. Bastean of Ingleside, Illinois
Sister: Kathleen (Victor) Suberla of Friendship, Wisconsin
Brother: Steven (Cynthia) Bastean of Trevor, Wisconsin
Brother: Todd Bastean of Ingleside, Illinois
6 nephews: Christopher (Anna), Jorden, Steven Michael, Corey (Rosa), Kyle and Michael Paul
8 Nieces: Susan, Melissa, Marissa, Nicole (Manuel), Amanda, Baylee (Brandon), Ashley, Crystal
Several great nieces and nephews