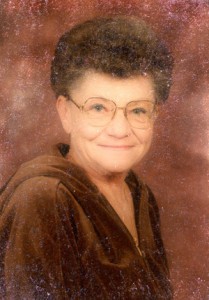 Karen A. Barrett, age 64, of Arkdale, Wisconsin passed away peacefully at Riverview Medical Center in Wisconsin Rapids on November 19, 2012.
Karen was born December 8, 1947 to Keith and Dorothy (Zaininger) Brown.
Karen was born and raised in Naperville, IL. She attended Naperville Central High School. She retired from Dupage Precision and moved to Arkdale, WI where she and her husband built their log home on Petenwell Lake. Karen loved to garden, fish and fully decorate her home during the holidays. She was most happy when she could brag to her friends and show off pictures of her grandkids.
Karen is survived by her husband of 27 years, John Barrett. Karen leaves behind her three daughters, Renee Gordon, Julie (Dustin) Cognette and Lisa Sessler; eight grandchildren, Brianna, Thimmothy, Christopher, Dustin Jr., Hailey, Marcus, Bryan and Kaylin; One great-grandson, Wallace. She is also survived by her sister, Diane (Jeff) Cain of Oswego, IL; three brothers, Kenneth (Eddie) Brown of Hannepin, IL, Gary (Mag) Brown of Escondido, CA, and Randy Brown of Escondido, CA.
She is preceded in death by her parents Keith and Dorothy Brown and baby brother, Greg.
At her request services will not be held, but a memorial gathering will be held at a later date.