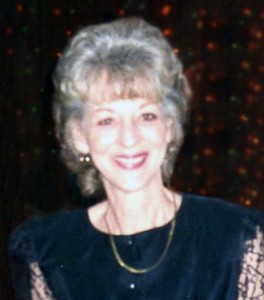 Jacqueline Irene "Silas" Kinstler, age 71, of Wisconsin Rapids (formerly of Adams), Wisconsin died Monday, July 23, 2012 at the St. Joseph's Hospital in Marshfield, Wisconsin.
Memorial services will be 7:00 p.m. on Friday, August 3, 2012 at the Roseberry's Funeral Home in Friendship, Wisconsin. Pastor Sam Downey will officiate. Visitation will be 4 p.m. until the time of service Friday at Roseberry's Funeral Home.
Interment will be at the Dellwood Cemetery, Dellwood, Wisconsin.
Jackie was born December 29, 1940 in Friendship, Wisconsin to Harold L. and Angela R. (Canfield) Smith.
She grew up in Adams and graduated from Adams-Friendship High School in 1958. Jackie worked as a waitress and factory work for most of her life. She married Darrell R. Kinstler in November of 1998 in Las Vegas, NV.
Jackie enjoyed reading and cross-word puzzles, playing with her beloved cat Cyrus.
Memorials may be directed to the family.
Jackie was preceded in death by her parents, Harold L. and Angela R. Smith; brother, Clark Smith; and an infant sister, Mary Smith.
Survivors:
Husband: Darrell Kinstler of Wisconsin Rapids, Wisconsin
Son: David W. (Rosi) Silas of West Allis, Wisconsin
Daughter: Angela M. (Mitch) Bliss of Adams, Wisconsin
Daughter: Cynthia L. (Paul) Craddock of Wisconsin Dells, Wisconsin
Brother: Gary "Joe" (Sue) Smith of Friendship, Wisconsin
Sister: Mary Van der Bosch of Westfield, Wisconsin
Grandchildren: Eli Silas, Brittney Johnson, Crystal Silas, Laura Craddock, Danielle Craddock, and Cheyenne Bliss
Great-Grandchildren: Emmi Skye Silas, Mattix Silas, Logan Silas
Further survived by nieces, nephews, other relatives and friends.