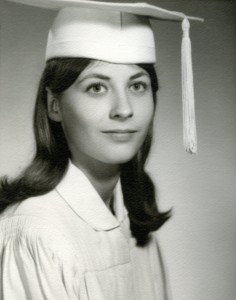 Deborah Ruth Townsend, age 59, of Adams, Wisconsin was released from suffering and entered an eternal Sabbath of rest on Tuesday, July 3, 2012 at the Serenity House in Tomah, Wisconsin.
Memorial services will be 11:00 a.m. on Thursday, July 5, 2012 at the Roseberry's Funeral Home in Friendship, Wisconsin.   Pastor Doug Schauer of the Arising Christian Church will officiate.
Visitation will be Thursday at Roseberry's Funeral Home from 10:00 a.m. until the time of service.
Deborah was born September 15, 1952 in New Castle, Pennsylvania to Norbin W. and Mary Edith (Hahn) Pitts.
Deborah enjoyed gardening, playing music, singing, and fellowship with her friends at church.
Survivors:
Daughter:  Jennifer Townsend of Colorado Springs, CO
Daughter:  Victoria Townsend of Colorado Springs, CO
Grandchildren:  Andrew, Daniel, Aspen, and Sierra Townsend all of Colorado Springs, CO
Sister:  Dianne (Randy) Arnold of Denver, CO
Brother:  David (Robin) Pitts of Knoxville, TN
Her trusted companion, Oliver the cat.
Deborah was preceded in death by her parents, Norbin W. and Mary Edith (Hahn) Pitts.
Memorials may be directed to the Arising Christian Church, 205 W. 2nd St, Friendship, Wisconsin 53934.
Roseberry's Funeral Home is assisting the family.  Visit www.roseberrys.com for online
condolences and further information.