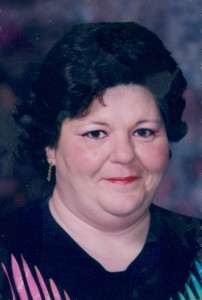 Clara C. Pina, age 62, of Waukegan, IL passed away died Wednesday, August 29, 2012 in Kenosha, WI following lengthy illness.
Memorial services will be held at a later date.  She will be laid to rest at the Harrisville Cemetery, Harrisville, Marquette County, Wisconsin.
Clara was born May 25, 1950 in Waukegan, Illinois to her parents, Charles and Marie Hutson.
Clara was preceded in death by her parents and two sisters, Doris and Susan.
She is survived by her Sister:  Maude (Jim) Cossman of Montello; nieces and nephews: John (Brenda) Cossman of Montello; Pate (April) Cossman of Westfield; Al (Suzie) Mashuda of Princton; Ross (Jenny) Wahl of Oxford; special friends:  Ella, Larry and Rob Barton of Beach Park, IL who helped Clara during her illness so much;  her special girls: Rosa, Jackie, and Katie Sanchez whom she adored; she is further survived by her close friend of many years Becky Merced.
Clara loved to travel and play bingo.  She loved her dog Megan and her cat, Max.