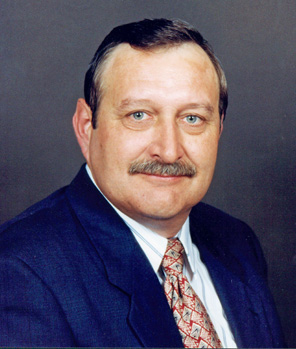 Robert C. Stodola, age 61, of Grand Marsh, Wisconsin passed away unexpectedly on June 26, 2009 at the family farm.
Funeral services will be 11:00 a.m. on Tuesday, June 30, 2009 at the Roseberry's Funeral Home in Friendship, Wisconsin. Pastor Barbara Merwin will officiate. Interment will be at the Gould Rock Cemetery at a later date following cremation. Visitation will be from 4:00 p.m. - 8:00 p.m. on Monday at Roseberry's Funeral Home and again on Tuesday from 10:00 a.m. until the time of service.
Robert was born March 8, 1948 in Brazeau Township, Klondike Wisconsin the second son of Elwyn and Emma (Hoffman) Stodola. Following his graduation from Coleman High School and a brief time at St. Norbert College, he served in the United States Army in Viet Nam receiving two purple hearts. He finished his Military service at Ft. Leonardwood in the Military Police.
In the fall of 1972 Robert joined the Wallendal family farm where he met his future wife Carol D. Wallendal and they were married on May 31, 1975 in Klondike, Wisconsin. This marriage was blessed with two daughters, Diane & Cathryn.
Robert was a proud family man and took joy in helping and being involved with his daughters' education and sports activities especially the Dance Team. He enjoyed being very supportive of and spending time with all of his extended family. He was also an avid deer hunter and Badger's and Packer's fan. Robert loved Polka music and enjoyed all aspects of farming.
He was currently President of Wallendal Supply Inc. and was a past board member and past President of The Wisconsin Potato and Vegetable Growers Association as well as serving on various committees. Robert was an active member of the North American Potato Marketing Association and for a time he was also a member of the Grand Marsh Lions Club. He enjoyed volunteering his time and services every year at the Grand Marsh Corn 'n Tater Festival.
He was preceded in death by his Mother, Emma Stodola; Nephew, Brian Wallendal; Niece, Teresa Wallendal; and Father-in-law, Peter Wallendal.
Survivors:
Wife: Carol Stodola of Grand Marsh, Wisconsin
Daughter: Diane Stodola of Madison, Wisconsin
Daughter: Cathryn Stodola of Madison, Wisconsin
Father: Elwyn Stodola of Oconto, Wisconsin
Brother: Tom (Mary) Stodola of Platteville, Wisconsin
Brother: Edward (Connie) Stodola of Lena, Wisconsin
Brother: Jerome (Lois) Stodola of Lena, Wisconsin
Niece: Janet (Tim)
Nephew: Steve (Erica)
Nephew: Mark (Stephanie)
Niece: Katie (Barry)
Nephew: Casey
Nephew: Brian
Nephew: Brady
Niece: Raechel (Chad)
Nephew: Eric
Niece: Emily
Niece: Laura
Mother in law: Claire Wallendal of Adams, Wisconsin
Brother in law: John (Monica) Wallendal of Grand Marsh, Wisconsin
Brother in law: Andy (Paula) Wallendal of Friendship, Wisconsin
Sister in law: Mary Roberts of Buffalo, New York
Further survived by many other relatives & friends
Memorials, in Robert's memory, may be given to the Adams-Friendship High School Scholarship Fund.