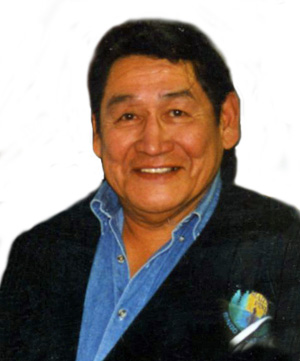 Kenneth Elroy Funmaker Sr. "Wa Mani" (Walks on Snow), age 75, of Friendship, Wisconsin died Tuesday, March 4, 2008 at his home.

Traditional Ho-Chunk services will be 12 Noon on Thursday, March 6, 2008 at the Good Village, 916 State Hwy 21, Friendship, Wisconsin. Chief Clayton Winneshiek, "No-Gi" will officiate. Interment will be at the Funmaker Cemetery, Indian Heights, Wisconsin Dells, WI.

Visitation will be 3 to 5 p.m on Wednesday at Good Village Residence and on Thursday from 10 a.m. until the time of service.

Kenneth was born July 11, 1932 in La Crosse, Wisconsin to Harry and Thelma (Cloud) Funmaker. Married to Ruby Keahna in 1957 in Chicago, IL.

Married Rhonda L. Quaderer on February 17, 1996 in Tomah.

Hobbies and Activities: Avid Arts and Crafts Artist and Silversmith, Indian Gardener of Traditional Indian Corn and Tobacco, Pow-wows – Well-known Champion Dancer, Performer, Singer and Emcee, Rodeo – Bronco and Horse Back Riding, Fishing and Hunting, Boxing, Basketball, Traveling, Avid Photographer, Green Bay Packer Fan.

Groups and Organizations: Stand Rock Indian Ceremonial Performer 20+ Years, American Indian Movement Mid-Wisconsin Delegate, Juneau County Deputy, Retired Iron Worker, Wisconsin Winnebago Tribal Chairman, developed the first Hocak Language Program, Founder of Good Village, Smithsonian Certificate of Recognition to National WWII Reunion in Washington D.C., Co-founder of Native American Democratic Caucus 2003, Traveled to Ceiba, Japan with Governor Doyle for the Economic Summit in 2004, Founded Wisconsin Dells Singers, Traditional Bear Clan Leader, Medicine Lodge and Feast Lodge Elder.

Loving Father, Grandfather with many Relatives and had many, many Friends throughout the United States, Canada and Mexico. A Strong Believer in Traditional Hocak ways. Ken passed his knowledge down to various generations and people. He will be greatly missed by all who knew him.

Preceded in death by his parents, brother, Adam Funmaker; sister, Harriet Funmaker; wife, Ruby E. Keahna;

Daughters: Monica, Kathleen, and Thelma Funmaker; sons: Nelson Funmaker and Kunu Funmaker; aunt, Emma Lowe and grandson, Randy Funmaker.

Survivors:

Wife: Rhonda Funmaker of Friendship, Wisconsin Son: Bradford A. Funmaker of Baraboo, Wisconsin Son: Kenneth E. (Cheryl) Funmaker Jr. of Wisconsin Dells, Wisconsin Son: Elliott (Mary) Funmaker Sr. of Prairie Du Sac, Wisconsin Son: Ferguson Funmaker of Spooner, Wisconsin Son: Dixon H. (Sarina) Funmaker of Baraboo, Wisconsin Son: Herman Decorah of New Lisbon, Wisconsin Son: Samson D. Funmaker of Friendship, Wisconsin Son: Christian H. Holst of Milwaukee, Wisconsin Son: John Holst Jr. of Baraboo, Wisconsin Son: Omahn Holst of Adams, Wisconsin Daughter: Loriann Funmaker of Wisconsin Dells, Wisconsin Daughter: Marsha (Andrew Rave) Funmaker of Wisconsin Dells, Wisconsin Daughter: Sequoia Holst of Friendship, Wisconsin Special Grandson: Gabriel (Kelly) Funmaker of Baraboo, Wisconsin Special Grandson: Damon (Felcon) Funmaker of Baraboo, Wisconsin Sister: Maryann (Anthony) Yazzie of Merillan, Wisconsin Daughter: Pamela Winneshiek of Wisconsin Rapids, Wisconsin Daughter: Kay (Anthony) Waseskuk of Tama, Iowa Daughter: Winona Kapayou of Tama, Iowa Brother: Eddie Benton-Benai Sr. of Hayward, Wisconsin many Grandchildren and Great-Grandchildren  Roseberry's Funeral Home is assisting the family. Visit www.roseberrys.com for online condolences and further information.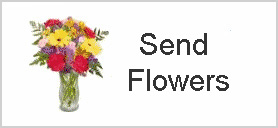 or Send Your Condolences Now