THEODORE HENRY KOBS
9/26/1925 TO 4/23/2008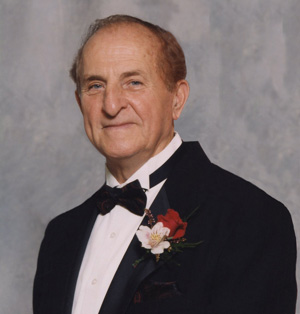 Theodore Henry Kobs, 82 passed away at his home Wednesday morning April 23. Funeral Services will be held on Sunday, April 27, 2008 at Trinity Lutheran Church, Grant Street, Adams, Wisconsin, Pastor Karyn Bodenschatz officiating. Visitation will begin at 12 noon until time of service at 2 p.m. with graveside interment following, at Mt. Repose Cemetery in Friendship, with full Military Honors.
Theodore was born September 26, 1925 to Alma (Busse) and Theodore Adolph Kobs in Fond du Lac, Wisconsin. He was the fourth child out of eight to be born to this union.
Ted attended A-F High School but before he could graduate his senior year he was drafted into the service during the winter of 1944. He was recruited into the 10th Mountain Division, 85th Mountain Infantry, Company C, 4th Platoon serving as a Machine Gunner in Italy during WWII. He was discharged by his brother Lt. Col. Charles Julius Kobs on September 6, 1946.
Upon his return home from service, Ted worked on the Petenwell Dam Project until he became a Fireman on the Chicago North Western Railroad. He later became an Engineer for the CNW and enjoyed it so much that he continued to drive the trains until his retirement in 1989 after he had dedicated 42 years to his work. In the interim he had met and married the love of his life, Ellen Marie Burkum on August 26, 1950 in Gays Mills, Wisconsin. To this union five children were born.
Throughout the years Ted was a member of the VFW Lodge # 6279, Masonic Temple, the Chicago Northwestern Railway Veterans Association, served as Representative for Lutheran Brotherhood ( Thrivent ), was a member of the Trinity Lutheran Church, Adams, and in earlier his years played trumpet for a local band " The Stardust Band".
He enjoyed many hobbies including; photography, music, collecting stamps, coins and train memorabilia, gardening and yard work, drawing and especially coloring with his grandchildren, and woodworking. He was very proud of the fact that he had built his own house.
Ted is survived by his wife of 57 years, Ellen; sons, Greg ( Patty ) Kobs of Arkdale, Todd Kobs of Adams, daughters; Cynthia ( Richard – deceased ) Klein of Friendship, Tamara ( David ) Klinzing of New London, Debra
( Fred ) Renner of Arkdale, Grandchildren; Paul Klein & Kimberly Klein of Friendship, Isabela Kobs & Alex Kobs of Arkdale, Connor Klinzing & Erik Klinzing of New London, Hunter Renner & Ryan Renner of Arkdale, a sister Delores Squire of Muskego, in-laws: Herb and Donna Burkum of Gays Mills, Lola and Ronald Peterson of Gays Mills, Rodney and Linda Burkum of Gays Mills, Harry Miller of Fond du Lac, Dorthea Kobs Culver of Port Edwards, along with many nieces, nephews and friends.
He was preceded in death by his parents, Adolph and Alma Kobs, brothers; Julius Charles Kobs & wife Bert, Eugene Kobs & wife Jeanette, Roger Kobs, sisters; Dorothy Miller, Elaine Kulmatycki & husband Ed, Betty Chapman & husband Alva (Chipper), brother in-law Howard Squire, nieces, Caroline Squire, Jodi Burkum Brockway, Denise Kobs, nephews, Dickie Miller, Mike Chapman and son in-law Richard Klein.
Roseberry's Funeral Home is assisting the family with arrangements.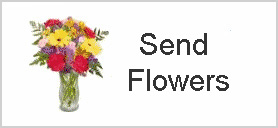 or Send Your Condolences Now